About Wemen Solar Farm
Wemen Solar Farm is a single-axis tracking project, located in Victoria, an hour outside of the city of Mildura. The site has an installed capacity of approx. 110-megawatt peak (MWp) DC, spanning across an area close to 700 acres.
Owned by WIRCON GmbH, parent company of WIRSOL, Australia's largest integrated renewable energy developer*, Wemen is considered one of the largest solar operations in the state of Victoria. WIRSOL is working hard to realise renewable energy systems of all sizes, using our extensive experience gathered from building more than 800MWp of renewable energy projects internationally.
Wemen Solar Farm is financed by the CEFC (Clean Energy Finance Corporation) and completed construction in October 2018 after an impressive 9-month build timeline. Now fully operational, the solar farm will produce enough energy to power approx. 34,000 homes in the region, whilst preventing the emission of approx. 117,000 tonnes of C02.
*SERAnalytics, November 2017.
Wemen Solar Farm Location
Installed Capacity
109,712 kWp DC
Number of Panels Installed
318,942
Fully Operational
February 2019
Tonnes of C02 Saved (per year)
256,000
Average Homes Powered
34,000
Community
Community engagement is important to us at WIRSOL and to the successful development and construction of Wemen Solar Farm. Throughout the construction phase there were scheduled events for members of the local community to engage with our team. Whilst sharing an understanding of the project's benefits and construction updates during these sessions, there was also the opportunity to visit the solar project, share feedback and receive support surrounding the impact of the project.
Stay up to date with the latest news at Wemen Solar Farm below.
News
Keep informed about Wemen Solar Farm throughout the construction period and ongoing operations. WIRSOL will provide regular news updates and the latest media releases regarding the site's progress.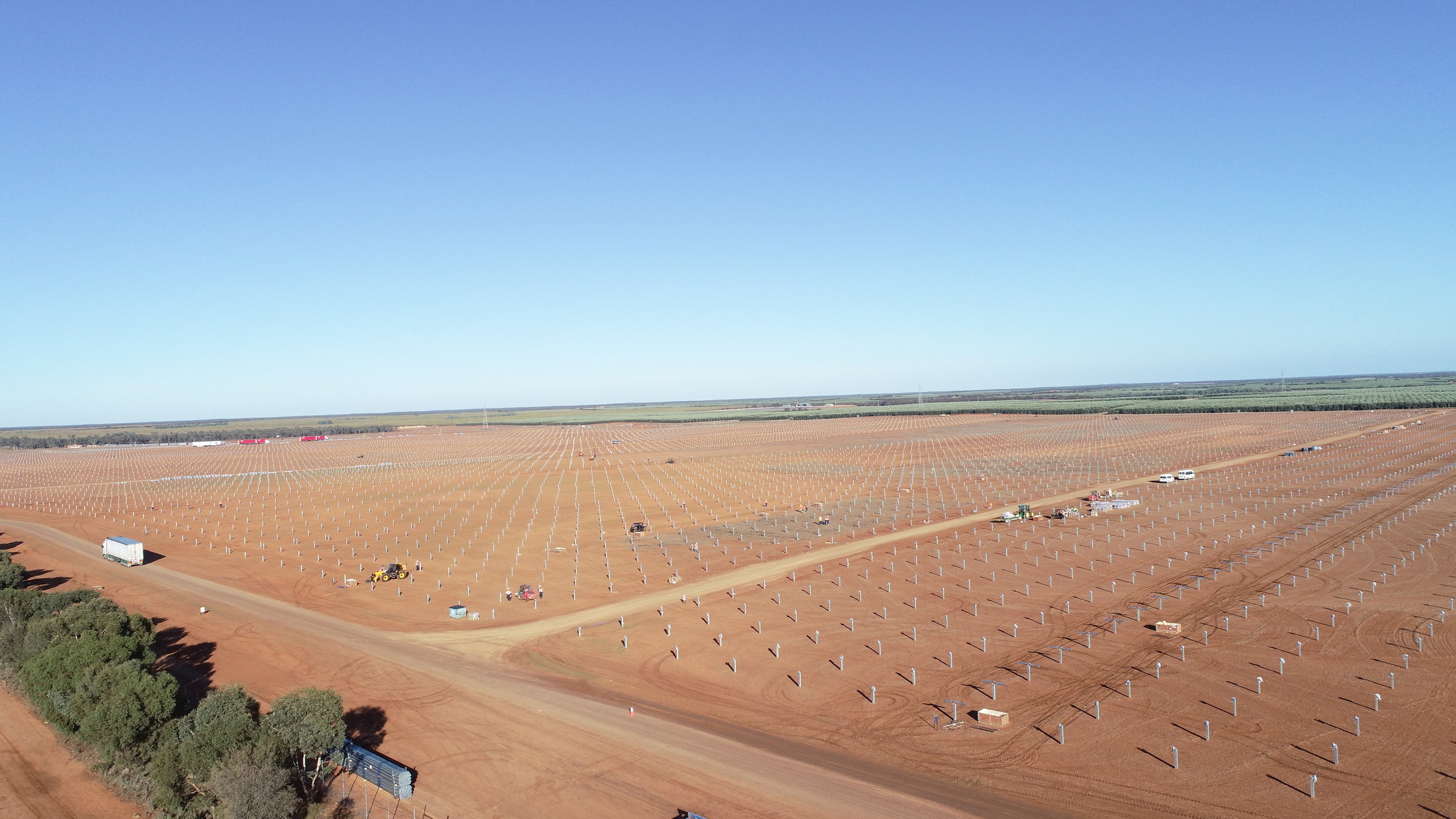 Partnerships
We stand for quality, responsibility, sustainability and service whilst working hand in hand with our partners.
Contact Us
For all general enquiries, complaints and feedback regarding Wemen Solar Farm, please get in touch via our contact form below, or why not phone and leave a message for our friendly team on 1300 816 410.
We look forward to your feedback and will be pleased to assist you.